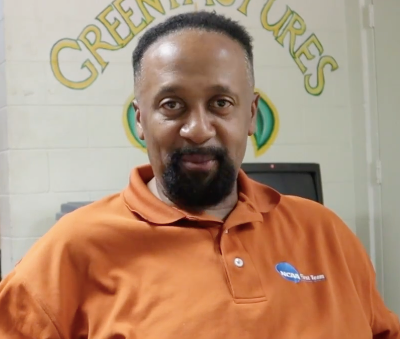 18 years college coaching- Augusta State, Tenn-Chatt., Georgia State, Virginia Commonwealth
1987 Dallas Mavericks Draft Pick

10 years of professional training

11 years of experience working for sports agencies

30+ years of basketball camp experience -owner, director, coach and counselor

Inducted to Auburn "Tiger Trail of Auburn"

Auburn's SEC Legend 2014;
All-Time Leader in Assists

Vice President of Auburn Basketball Alumni Association
CSRA All-Star Basketball Classic

NUMA Basketball Training

Gerald White's Father/Son Basketball Camp
College Basketball Exposure Workout Tour
Title. Double Click Here.
The All Star Basketball games started in Augusta, Georgia in 1999. The purpose of the All Star games is to congratulate the boys and girls on a successful basketball and cheer regular season, athletically and academically while showcasing their talents. We want to reward the top All Star Basketball players to compete against one another. The games let us meet new friends and coaches to make relationships grow and become the best basketball players and cheerleaders in the Atlanta area. 2019 will be the 20th year these All Star games has been hosted in the Augusta area.

The 2019 Atlanta "City of Champions" All Star games will be played with boys and girls selected from the following 16 Counties/areas: Atlanta Public Schools (APS), Clayton, Cobb North and South, Dekalb North and South, East Atlanta (Rockdale, Newton, Walton and Morgan), Fulton North and South, Gwinnett North and South, Henry, Private Schools North and South, South Atlanta (Spalding, Fayette and Coweta) and West Atlanta (Douglas, Carroll, and Paulding).